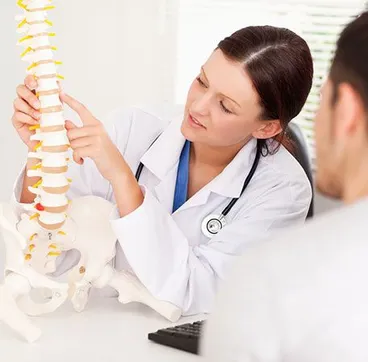 Improve your physical and mental well-being with chiropractic and massage therapy services from Harmony Healing Center in Key Largo, FL. Established in 1996, our office offers a full range of healthy, effective procedures from licensed and insured practitioners with years of experience in their respective fields. Our center is always welcoming new patients, and our services are suitable for the whole family. We treat men, women, and children of all ages who are interested in living healthier.
Our chiropractic and massage services may be able to treat the following:
Back Pain
Sciatica
Neck Pain
Shoulder Pain
Headaches
Sports Injuries
Auto Accident Injuries
Spinal Misalignments

In addition to chiropractic care and massage therapy, Harmony Healing Center offers attentive, compassionate counseling services and a variety of high-quality health products designed to promote healthy living and optimize your daily experiences. These products include herbs and homeopathic remedies, specialty support pillows, analgesic products, and more. Visit Harmony Healing Center today and begin your journey towards a healthy mind, body, and spirit!
At Harmony Healing Center, we specialize in your spine! Founder Dr. Lindsay Levy has been practicing chiropractic medicine since 1987 and is a longtime advocate of the therapeutic healing effects of soft tissue work. Our office has a team of highly-qualified, skilled therapists available to work with you and help you meet your goals. Call us today at (305) 852-3232 to make an appointment!