Chiropractic Care Created Precisely For You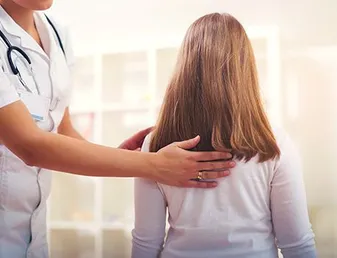 Have you been looking for that special place where you enter and right away, feel welcomed, listened to, and cared about? The place where the second you walk in, your body relaxes, your mind becomes at ease, and you trust that all your needs will be met? Welcome to Harmony Healing Center! Created and directed by Dr. Lindsay Levy, we are a group of experienced, caring professionals whose primary focus is to help you find your way to personal health and well-being. If your needs aren't met, we will personally assist you in finding the next step to health.


Chiropractic & Massage Services
Been in a car accident? Feeling bent out of shape from your daily commute? Our team of chiropractic professionals can develop a custom treatment plan to put you back on your feet. Click here to view our full list of services.


Patient Forms
If you are a new patient and would like to save time please, print out our forms and fill them out prior to your scheduled appointment time. You can access our forms by clicking here. Thank you and we look forward to seeing you.


Contact Us
Call us today to schedule a consultation! Make chiropractic care part of your health routine, and unwind from daily stress and tension in our relaxing offices. Your body deserves the best! Call Harmony Healing Center today at (305) 852-3232 and make an appointment with one of our highly-qualified therapists.